The following is an excerpt from
Steve Sjogren's
book,
Outflow
. In the book he tells the story of a seminar about outward-focused living he did in Kenya, Africa. At the end of the seminar, he tells this story about the church elder's response: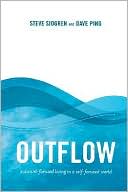 They huddled for about 30 minutes, and then came and told me, "We have decided that this is a biblical idea and it is something the Holy Spirit is calling us to take part in from now on. We will begin tomorrow with all of our people. What do you suggest we do that wouldn't cost a lot?"

The first idea that popped into my head was cleaning up the trash that was piled up everywhere in the streets of Eldoret. So that's what I suggested to the elders, and that's what they announced to their people. "Tomorrow, we will all come at 8:30 with buckets from home and then we will all go out and clean up our city to show Christ's love. See you all in the morning!"

Based on my experiences with the American churches I'd worked with, I expected maybe a couple of dozen people to show up. But the next morning at 8:30, there were over 1,000 people gathered and ready with buckets in hand! They were, from 4-year-old children to 90-year-old senior citizens, linking arms and sweeping through the streets of the city. Every speck of litter, every shard of broken glass, every piece of paper, every cigarette butt on the streets disappeared into their buckets!

You could literally see where the kingdom of God had been and where it had yet to go just by looking at the ground...
Imagine what your group could do if you were committed to showing people what the kingdom of God actually looks like!